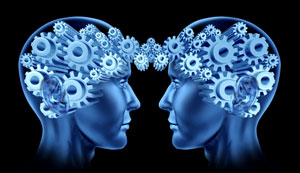 Superior Service & Expertise
Service is the foundation of our business. Our team has the experience and expertise to guide you through the complexities of planning, implementing and managing a successful employee benefit program.
A dedicated client relationship manager will be assigned to assist with the overall planning, implementation and management of your company's employee benefit programs. This includes assistance with day to day benefit administration, resolution of high level claim issues, conducting annual enrollment meetings and design and development of employee communication materials. The personalized attention each client receives is what ROC Consulting Group prides itself on.
Working closely with a client relationship manager, your Human Resource department will experience greater efficiency, thus reducing the time spent on benefit administration and therefore enabling greater focus on the company's strategic goals.
Our client-focused service model continues to be well received as evidenced by our growth and client retention rate. We have received numerous testimonials complimenting us on the genuine interest that we take in each and every client and the level of service we provide after the sale. Going above and beyond for our clients and keeping their best interest in mind has resulted in long lasting relationships built on trust and loyalty.
Client Relationship Manager will:
Assist with the overall planning, implementation and management of your benefit programs
Provide support with day to day benefit administration
Resolve high level claim issues
Conduct annual enrollment meetings
Design and develop employee communication materials
Produce greater efficiency for your Human Resource department
Provide personalized attention