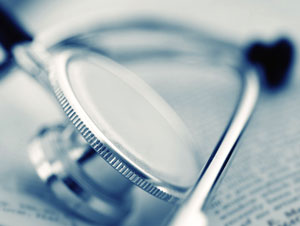 Case Studies
How Working With ROC Consulting Group Delivers Results:
Client: Manufacturing Company
Project Scope: Our client wanted to introduce additional benefit offerings to enhance their package and attract and retain quality employees. The employer provided medical, life insurance, short and long term disability programs.
Results: Through a detailed marketing survey, carrier negotiations and creative design strategies, ROC Consulting Group found savings in the life, STD and LTD pricing allowing the employer to offer a basic dental plan for all employees. In addition, the employees were offered the option to elect a high option dental plan along with an option to purchase additional life insurance through payroll deductions.
ROC Consulting Group and the carrier conducted onsite enrollment meetings and educated employees on the new dental benefit plans and the voluntary life product. These meetings resulted in more than 50% of the employee population enrolling in the enhanced products that supplement the employer's base program offerings.
ROC Consulting Group is currently in the process of installing an employee benefit portal called
HR Connect
that offers employees online access to benefit plan information, enrollment tools and forms. This technology solution assists the Human Resource department in attaining their goal of moving to a paperless enrollment and communication platform for administering their benefit plans
Client: Mortgage Company
Project Scope: Our client was growing from a small local firm to one that had employees located all over the country. ROC Consulting Group helped this small local mortgage lender in their acquisition and growth strategy. This firm grew from 18 employees in PA to over 500 employees in 30 states.
Results: Throughout this growth process ROC Consulting Group assisted in the benefit design and pricing analysis of the acquired companies to ensure that all plans were compliant with state regulatory laws. In addition, ROC Consulting Group assisted in benefit enrollment to ensure employee satisfaction.
A detailed evaluation was conducted with carriers to ensure that provider disruption was not incurred and financial options were best practice. The evaluations and recommendations were done keeping the clients budgeting goals at the forefront.
Client: Employee of Small Community Bank
Project Scope: An employee had coverage through Medicare and his employer's health plan. He had been treated in the hospital and neither Medicare nor the employer plan was paying the bill. The employee was frustrated and left with a $19,000 hospital bill that was not his responsibility.
Results: The employee contacted ROC Consulting Group because they were having difficulty getting the hospital bill paid. The employee was fearful that the bill would go to collections. Our Client Service Manager stepped in and contacted the hospital who notated the account and prevented any collection action. She also contacted the insurance carrier and Medicare to coordinate benefits. The Client Service Manager continued to follow up on the claim process keeping all parties, including the employee, updated on progress. The claim took approximately six to seven months to resolve and in the end this claim was paid in full with zero employee responsibility.