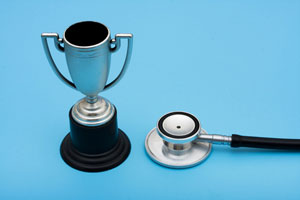 Testimonials
"We have worked with ROC Consulting Group to customize and manage our health management programs. I have found them to be
very professional and responsive to our needs
. Their
industry relationships, experience, and staff are superb
. Our client relationship manager is fantastic in answering all our questions, day or night, and
supplying us with vital information
to allow us to choose the right plan for our employees and our bottom line."
Community Bank.
"While there has been and continues to be much turmoil with regards to health insurance;
High cost.
Confusion and or limitations of coverage(s).
Little to no meaningful competition by dependable health insurance carriers / providers.
ROC Consulting Group has been there for our firm
guiding us through these difficult times
.
Furthermore at ROC Consulting Group, our relationship manager has and continues to
handle those difficult coverage and payment issues
that seem to 'crop-up' that my office can't seem to remedy. When we call our relationship manager she quickly steps in and sees to it that our firm and its participants get the consideration that we are due from the health insurance carrier.
Masonry Restoration and Construction Company.
When it comes to the management and procurement of health insurance
ROC Consulting Group is the only one that I would recommend
."
"ROC Consulting Group has been managing our health care benefits over the last few years here at the bank. I have found that
their understanding of the insurance industry and the customer services they provide go well above and beyond
what you would expect of an insurance broker. Usually it's get the new business and run; the service after the sale is what I look for and have found it in ROC Consulting Group.
Unfortunately I have had to take advantage of my health plan a number of times over the years and have experienced problems and/or issues with the coverage. When dealing with problems, our consultant has always made me feel like I was her only client. Never was there an issue that was ever too much of an effort for her to address. Her attention to matters was always in a timely manner and she made that
special effort to go the extra mile for me
.
Having had many years of experience with various consultants and insurance groups, I cannot think of one that has shown a
true interest in their clients
as this group; thanks to our client relationship manger's
exceptional service
. She is the "BEST".
I would recommend consulting with ROC Consulting Group if you are looking for a good product offering and great service after the sale!"
Community Bank
"Their
field of expertise
has been shown over the years in their presentations with an ease in knowing what is happening in the health industry and providing us with excellent data decision making. When the economy is as challenging as it is, every dollar counts, and ROC Consulting Group has gone that extra mile to provide both
good coverage for our employees and our bottom line
. They are a firm you can trust and know that they will always be there for any questions or concerns. It's comforting knowing that you can depend on ROC Consulting Group."
Fastener Distributor Firm