ROC Consulting Group is a boutique insurance brokerage and consulting firm that provides high quality insurance products and exceptional service to employer groups of all sizes. Our success is built around customer focus, responsiveness and industry expertise. With over 30 years of benefits consulting and brokerage experience we collaborate with our clients to create and implement benefit packages that attract and retain quality employees.
A successful human resource strategy requires consideration of several key components, including benefits strategy, member health improvement, education, communications and HRIS technologies. Our well-established industry relationships, internal human capital and experience allow us to appropriately evaluate each component to maximize the ROI of customers' investment in health care.
A Human Resource Information System (HRIS) simplifies the administrative tasks associated with managing Human Resources, Payroll, and Employee Benefits. ROC Consulting Group will help your company leverage the right technologies to effectively deliver your employee benefit program.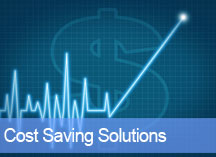 ROC Consulting Group recognizes you strive to deliver the best possible plan mix for your employees and your company while trying to reduce the overall cost of healthcare. There are many ways employers can make the most of their employee benefit budgets using our cost saving techniques.